Here are some things that I put on my fall/winter wishlist, though I only invest in about two or three items.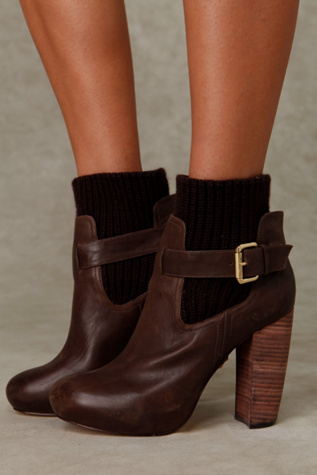 Rogue heel bootie from Free People
Strasborg heeled hiker ankle boot from Free People
Animal cardigan from Topshop
Knitted sweater from Topshop
Andi clog Stirup ankle boot from Topshop
Military cape from Topshop
Fuax fur shoulder bag from zara
Faux fur jacket from Asos.com

Photos from store websites and google
These are just a few items on my list. And yes, I realized that most of the items on this list is from Topshop. Thats because right now I'm wearing my comfy sweats and drinking hot tea in my room with nothing to do, so I just got online and started to online shop (not that I bought anything YET). Reason that I'm in sweats and drinking tea is because I've been feeling under the weather the whole week and of course when I actually forced myself to school, the teachers sent me home. So now I'm catching up on my Z's and drinking a lot of tea.
I promise when I'm better I'll do an outfit post and photograph my great finds from my thrifting adventures. Seriously, I got a fur jacket at goodwill for 19 dollars.
xoxo
Bell.